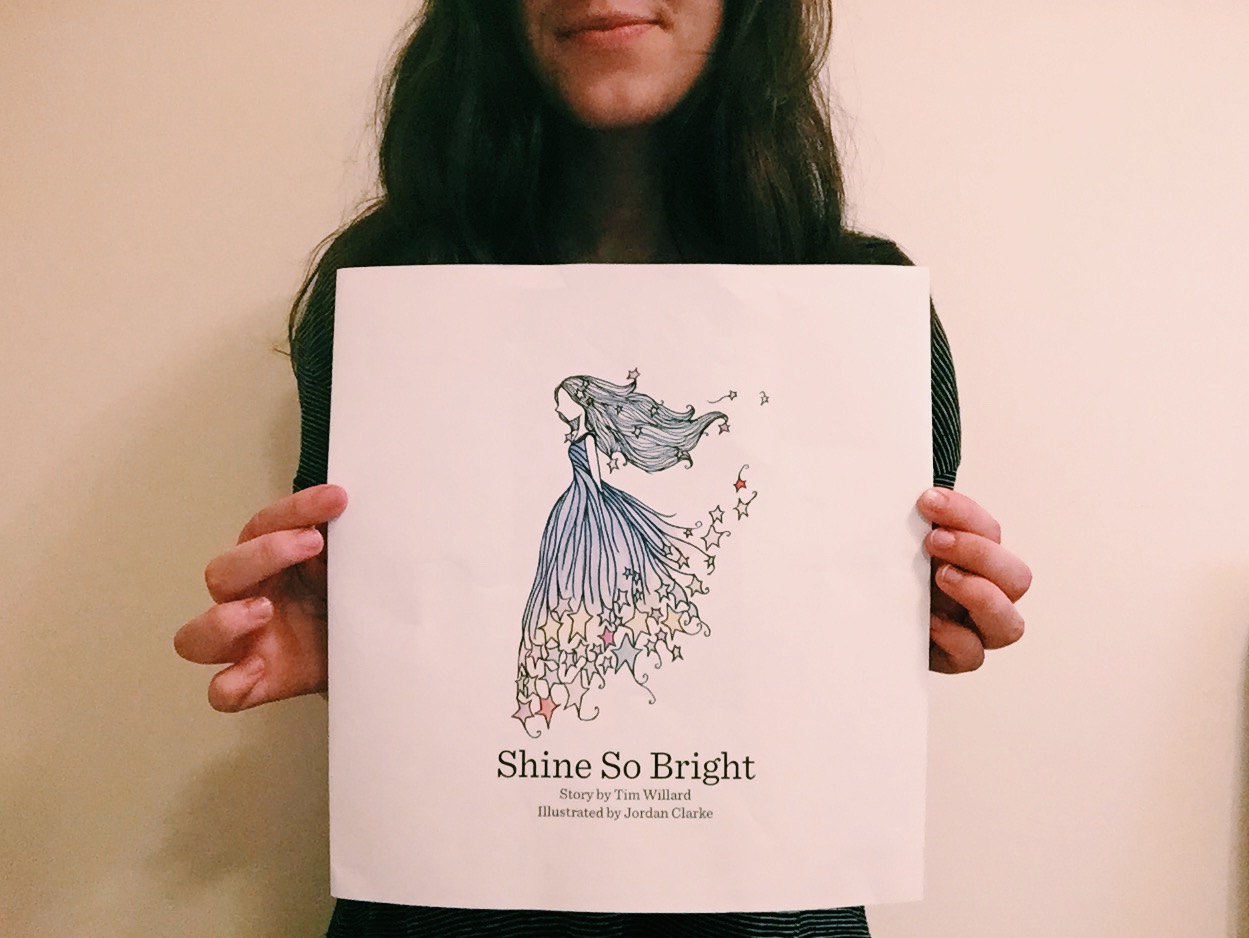 Shine So Bright
Thanks for stopping by!
Recently my post "Fighting for My Wife" went viral, as over 2.5 million people viewed the article. You can imagine the influx of emails and orders I've received.
I'm thrilled you're interested in buying a copy of my children's book Shine So Bright. I'm very sorry for the inconvenience, but please allow 2 weeks for shipping and handling. I will send the book via FedEx, and you still won't pay for shipping. And it is still buy one get one free!
+ Enjoy FREE 2-3 Day Domestic Shipping via FedEx
Description
LoLo Star just wants to fit in. She loves to dance in the Low Heavens, but the other stars make fun of her because her shine is so dim. But one day, LoLo Star meets a very different star who has a very special task for LoLo Star. We can't give it away, but you'll love how LoLo Star learns to shine, so bright.
Shine So Bright is the delightful Christmas story about a little star named LoLo Star. The High Stars make fun of LoLo Star because she doesn't shine so bright. So, LoLo begins to cry. Then, Naughty North Wind blows LoLo Star out into Far Heaven. Saddened and feeling rejected, LoLo begins to cry.
Then she is visited by Mr. Moon who brings a very special message to LoLo Star. Someone is looking for her, and has a very important task that only LoLo Star can do.
What is this wonderful task?
Huddle with your family around the Christmas Tree or fireplace and enjoy the beautiful story of Shine So Bright.
Kind Words About Shine So Bright
Product Details
Paperback: 52 pages; Soft-touch Aqueous Paperback; Embossed
Publisher:White Rabbit Press (2015)
Language: English
ISBN-13: 978-0-692-57960-2
Product Dimensions: 10.5 x 9 inches
Shipping Weight:

13.1 ounces

Ships Internationally - standard rates apply